Welcome to Turku programme! Next week is full of interesting content!
All events (except for #Piispisperjantai) take place at the International House Turku Hub at Linnankatu 31 (3rd floor)
If you haven't registered yet, do it here.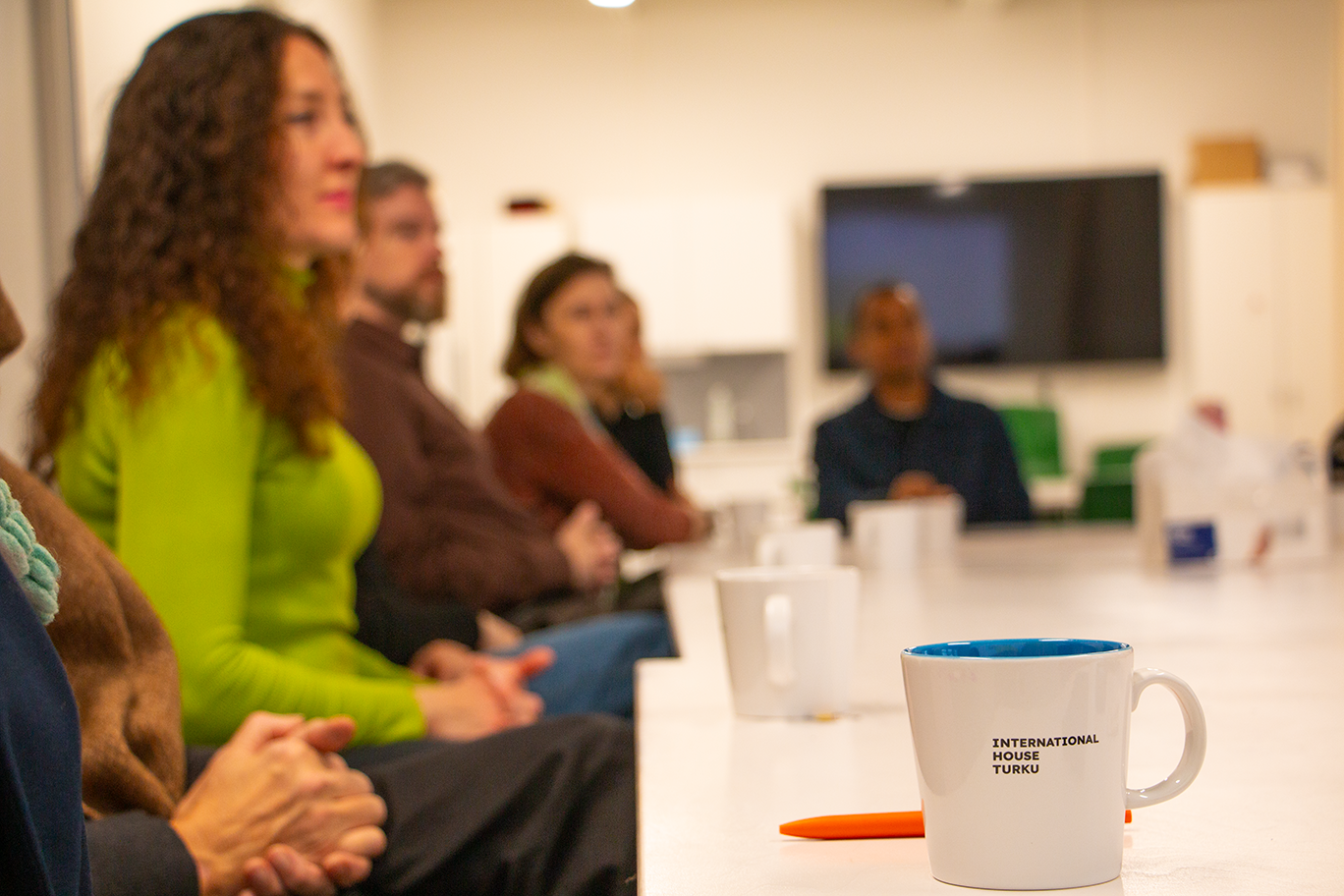 Monday 23.10 at 13:00 Exploring alternative employment pathways
Self-employment, light entrepreneurship, entrepreneurship / startup collaboration, digital services for international clients, and more.
Lecture topics: creating a to-do list for self-employment, building a strategic network, understanding relevant legislation, gaining inspiration from real-life examples, and exploring entrepreneurial support offered by the City of Turku
We have lectures by Business Advisor Teemu Saarenpää from IHT and experience specialist Yiran Chen
Wednesday 25.10 at 16:30 – 18:00 Puhutaan suomea
Join our practice group with the support of experienced experts and native speakers. Enhance your Finnish language skills in a welcoming and relaxed environment while having the opportunity to make new friends. Our experienced experts provide peer support and empowerment to help you succeed
Friday 27.10
10:00 – 12:00  #Piispisperjantai (This event happens at SparkUp, Tykistökatu 4)
Prepare for interesting chats, a motivational boost, and useful advice to make your time in Turku more enjoyable and fulfilling. You bring your own stories, and we'll provide coffee and tasty piispis buns (we also have fruits)!
12:00 – 14:00 Career focus afternoon
Experience sharing, mentoring and peer support. Join us for a casual coffee gathering, where our experience-experts, as Ruzilia Valtonen , Irina Back and Shaima Palani will share inspiring experiences and provide peer support and employment options related mentoring. The main theme of the day is navigating Finland´s working life and how to master your job search. Feel free to bring your questions and receive assistance and feedback on your CV and application letter, while also enjoying engaging  conversations with successfully integrated #immigrants.
14:00 Lecture by Joppe Quaedvlieg, communication specialist.
Topic: "Help Me Help You. Working life in Finland -edition".
Joppe worked the last twenty years with career chasers and will share useful tips and empowering ideas. You don´t want to miss this!
At 16:30 – 18:30: Women Wellbeing focus evening
Ladies living in Turku, make sure to have this in your calendar!
We decided to have the topic of pregnancy and post-partum care as part of our Working Life -week, because it´s a very important one for all career-focused women, their families and their employers. Welcome!
Welcome to meet peers, create meaningful connections and find new friends, while getting to learn about pregnancy and post-partum care in Finland. Our speakers are experts with international working and living experience. Liisa Hildinger: pregnancy doula. Freja Enholm-Kallio: post partum doula.